Greetings and salutations, fair people of RPG Town. I have completed the lengthy task of producing a comprehensive world map tile set for RPG Maker XP.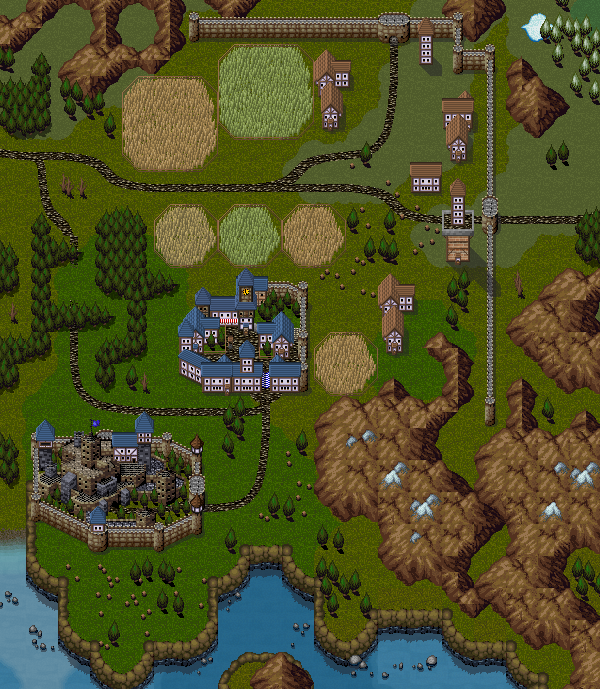 A frontier settlement. This screenshot shows a town and a fortress surrounded by a wall, mountains and the sea for 3 directional defense. Several crop fields are in the land between.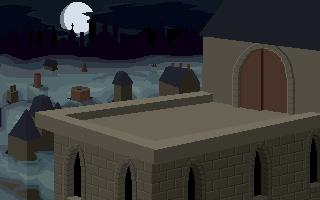 Another castle, this time in a barren land.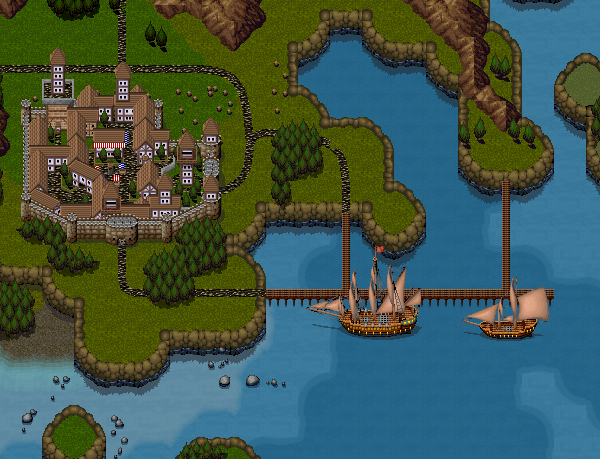 A settlement by the sea. Two ship variants, a sloop and war galleon, are docked.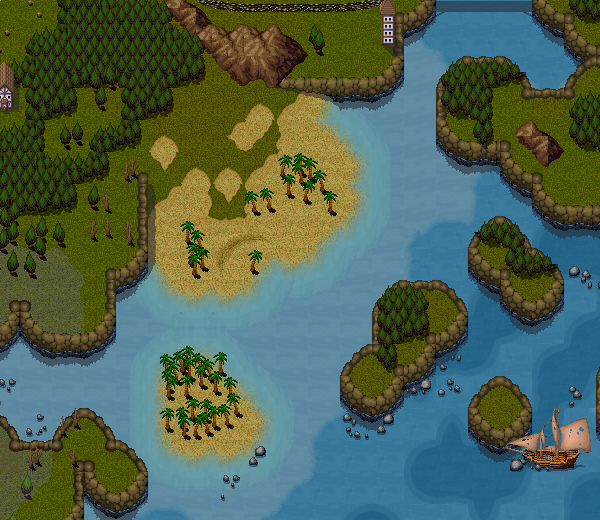 This ship didn't fare as well as its other naval counterparts. This sloop ran aground near a beach.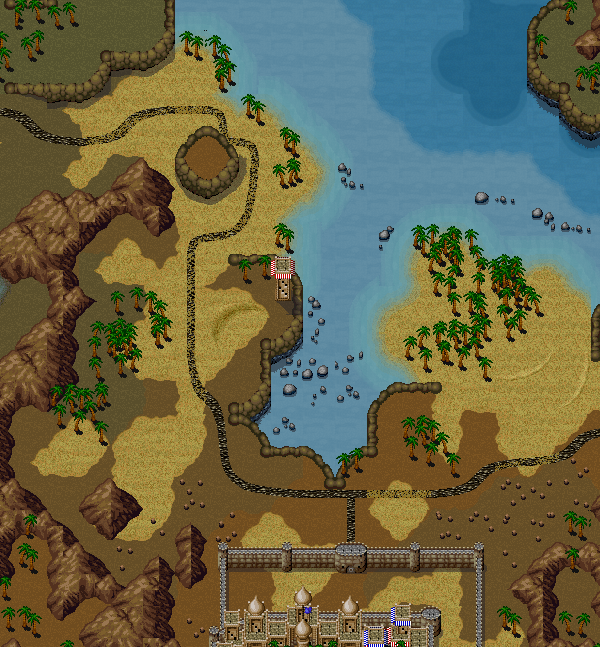 A desert region.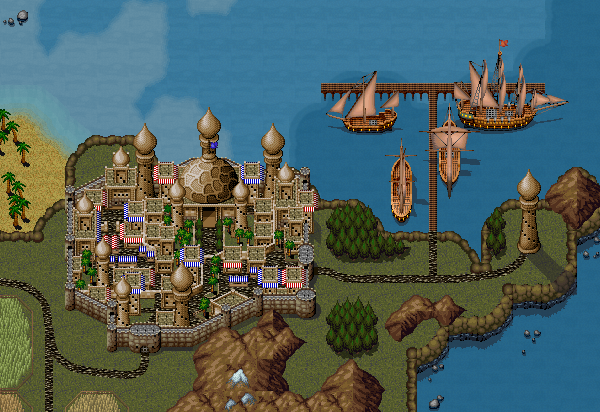 A Persian-inspired city with naval fleet. Note the new vessel, the pinnace.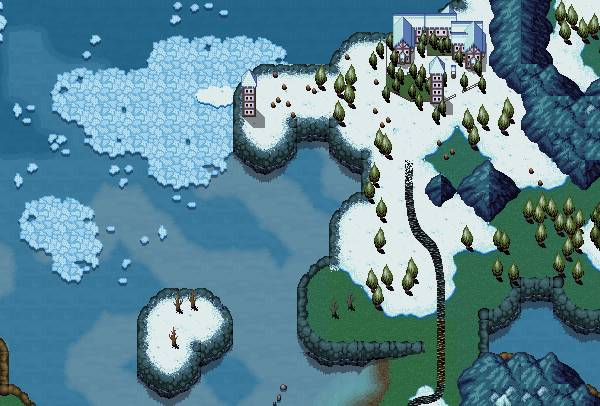 The obligatory snow region. Ice floats in the sea.
Since the tile set is over 16,000 pixels tall, I won't be displaying it here, but you can download it from here.
Now for the yucky bit. It's never pleasant laying out "terms and conditions", but I'm afraid I must. These tile sets are completely freeware. I do not expect any mention in anybody's credits, nor do I require any other acknowledgement. It would be my joy to see these tiles used in a range of projects and that's all I need in return. Of course, if you do release a project using them, I'd be delighted to know about it (us pixel artists love to know our work is appreciated), but that's entirely up to you. However, I would ask that you do not attempt to take credit, in full or part, for my efforts; it would be awfully disappointing if someone tried to take credit they didn't deserve. You may edit the sets until your heart's content, but to claim they're entirely your own work is a cardinal sin. That is all part and parcel of any graphics work, though, obviously.
Additionally, though, this chipset is exclusive to RPG Palace. As a staff member, I've worked hard on this resource for the purposes of improving the site and increasing its prestige in the community in whatever ways are available to me. It shouldn't be inconvenient to anyone to visit RPG Palace to download the resource.